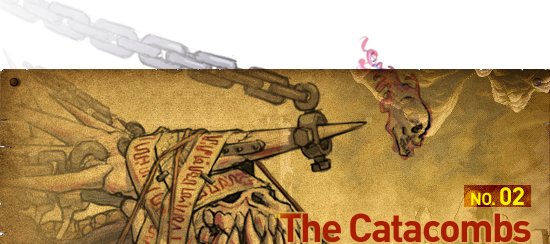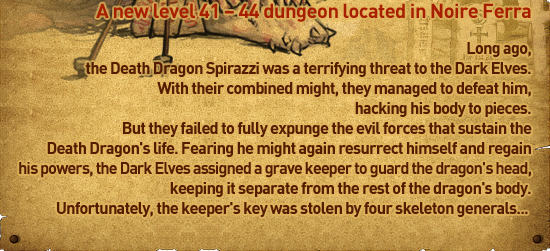 Szak
Szak mainly uses Guard, making it difficult to defeat him with anything other than a Grabbing Attack. If you wait just out of reach, Szak will stop Guard in order to approach you, allowing you the perfect moment to strike.

Hyde
Hyde uses Magic Crystal Balls to cause damage when an opponent uses MP. You should employ skill attacks when a Magic Crystal Ball is displayed on screen.

Culad
At master in throwing weapons, Culad often employs the Boomerang, Disc, or Space Fish's Spine to cause great damage. In addition, Culad can summon bone-made boulders, capable of stunning opponents.

Jakasiya
Of the 4 Skeleton Generals, Jakasiya is perhaps the most agile and quick. He often uses a skill that allows him to furrow into the ground and hide.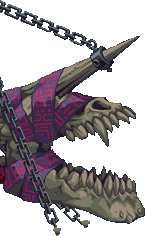 BOSS
Death Dragon Spirazzi's Head
Death Dragon Spirazzi's Head blasts poison from his mouth from his chained position. Despite being a stationary monster, the Death Dragon can still move up and down quickly, and unleashes varied attack patterns that present a great challenge for unassuming adventurers.

pot head tip
Spoiler:
_________________